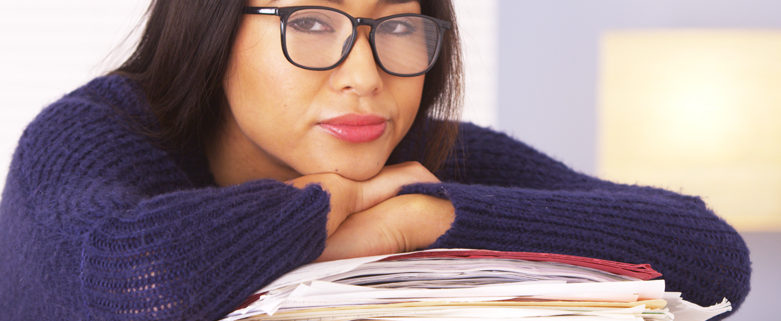 I have worked on talent teams in many companies over the years and noticed that on the whole, most employees are successful and driven. Yet, the differentiator driving one company to succeed over the other is innovation.
Innovation comes from diversity. Diversity is including employees with new ideas and different ways of thinking. A recent EY report confirms that diverse companies are 35% more likely to have financial returns above the national medians for their industry.
"If you exclude 50% of the talent pool, it's no wonder you find yourself in a war for talent." — Theresa J. Whitmarsh, Executive Director of the Washington State Investment Board 
Broaden your pool of qualified candidates to an ocean of potential talent. Women and minorities are excelling in fields dominated by men. As hiring managers and recruiters we need to use the proper tools to use this to our advantage.
Here are our top 10 tips to hiring a more diverse workforce.
Culture and unconscious bias training. Make diversity something that is not only accepted but encouraged and celebrated. Train employees how to appreciate and work across cultures and how to service customers from other backgrounds. Showcasing acceptance allows employees to celebrate diversity and weed out those who do not. Check out www.respectinglines.com, an interactive workshop that gets the culture juices flowing in the right direction revealing and providing tools for our unconscious biases to stimulate positive cultural growth in your organization.

Audit job descriptions toward gender-neutral language. Textio or this quick app help you review the wording you are using.

Write results-based job descriptions. Men apply for a job when they meet only 60% of the qualifications, but women will only apply when they meet 100% of them. Instead of a checklist of skills that detract women and minority candidates, outline what the candidate needs to achieve.

Take an Implicit Association test to find out where our own personal biases may be. In discovering and acknowledging our own biases we open ourselves up to change.

Conduct blind screenings to cut unconscious biases in the resume reviewer. Remove names or distinguishing traces of ethnicity or social backgrounds. Smartrecruiters.com embrace diversity by keeping names off resumes and use anonymous screening. Bytemark, recently transformed their recruiting process to be completely anonymous. Candidates have two Instant Messenger interviews before an invitation to an in-person interview. During these interview stages, their name isn't even disclosed to the company.

Establish values and goals for the company and hire with those values and goals in mind. Think about how each candidate will help push the company to the next level. Is the candidate willing to take risks and achieve lofty goals? If not are they the right fit?

Invest in structured behavioral interview questions tailored to the job. Do not use a standard list of questions you found online. Seek advice from expert recruiters, such as Peoplescape. Sit down with your department and identify the competencies needed in the right candidate. The department's opinions may help shape the expectations of a new hire. Use structured interviews to make better hiring decisions. Structured interviews reduce bias and "gut-feeling" hiring. The same set of questions gives a consistent "data set" to aid decision-making.

Get creative! If you want to have a diverse workforce, you need to apply a diverse sourcing strategy. Integrate diversity into your brand via social media, the career page and collateral. Target different sources of candidates instead of your usual schools or networks. Try different colleges, news outlets, networks and targeted organizations. Don't make job seekers come to you; as a recruiter seek out quality people where they are! This provides a whole new pipeline of candidates.

Panel interviews. Show the candidate the diversity already in the organization with a panel interview. This could ease their mind and showcase your open attitude.

Be sure to test all candidates using the same criteria. Put candidates on an equal playing field to compare and weed out exclusionary hiring.
In the next 5 – 6 years the US workforce will include 40% minorities. California in 2018 already has 60% participation. Learning how to attract, recruit and keep key talent will give you a leg up as well as an amazing workforce!
For more tips and a structured framework for capitalizing on the vast opportunities available through diversity, call us and speak to the recruiting experts at Peoplescape Consulting Group today.
https://peoplescapehr.com/wp-content/uploads/2018/07/emp-diversity.jpg
500
781
Becca Dugan
https://peoplescapehr.com/wp-content/uploads/2020/07/peoplescape_logo_2020-e1594693165758.png
Becca Dugan
2018-07-26 19:25:44
2018-10-10 08:07:21
10 Hot Tips To Impact Diversity and Innovation in Your Hiring!