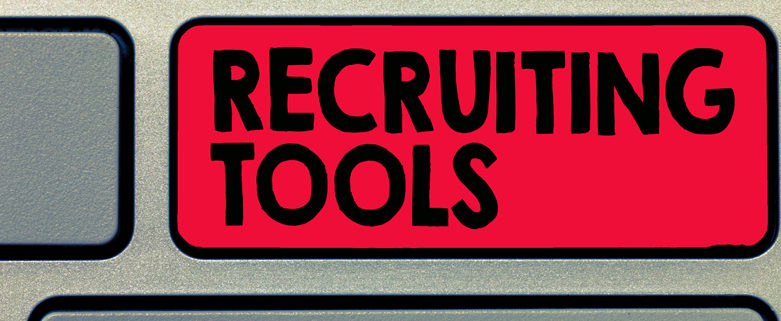 The creative industry has long been thought of as "fun"; you get to work in music, entertainment, design, marketing, advertising, technology and branding to name a few. The creative space is our market and we see how our clients are innovators not just in their products but also in the way they recruit their next team member. Much like selling a product, the concept of hiring the best means they want to gain competitive edge by differentiating themselves from the outset.
Here's how they do it ..


Video Marketing     They use videos to share their culture with the outside world. When BambooHR started , they had no marketing budget so they created a video strategy to show off their brand. With easily accessible videos via website and you tube, they're on the map as an HR solution platform. The videos showcase their culture of working hard and playing harder. ZenDesk goes straight to the core of who they are by videos of their offices and San Francisco but showcases the team of people that makes them ZenDesk.

TV Ads     General Electric (GE) used TV ads for their "What's the Matter with Owen" campaign rebranding themselves from a manufacturing company to a digital one. The campaign walks the line between mocking perceptions of the company's lack of pizzazz to reinforcing them as hip enough to rival any tech company in Silicon Valley. After airing the commercials, online applications spiked 8x.

Social Media     Yes big brands like Amazon, Verizon and UPS use controversial Facebook Ads, but they're also shifting their towards interactive forums like Instagram or Snapchat. Space150 used geofilters from Snapchat to target college students. They targeted 29 campuses and public areas nationwide, including Venice Beach Skate Park. This campaign yielded 10 new interns. Socially conscious eyewear brand, Warby Parker also uses Snapchat to showcase their employer brand through a series that highlights their employees. They then repurpose their Snapchat stories to other channels like Instagram and Twitter to reach other platform users.

Texting     Global advertising firm Havas New York, launched a hiring campaign "Text Me, Harry Bee" for potential interns to text their Chief Creative Officer, Harry Bernstein, about ideas to help solve an existing problem. Havas promoted through billboards and ads within bus shelters. They received submissions from 44 countries and over 2,000 original text exchanges. Four were hired. TextRecruit is a recruiting platform with a slogan that boasts "speed is your greatest recruiting asset". Indeed, one must be agile when finding and hiring top talent. TextRecruit uses a combination of texts messaging, live chats, and AI in helping companies like Whole Foods, Six Flags, Ford, and VMWare find talent.

Video Interviews     We have great success in recruiting for clients using agile methods. One of our secrets is using video interviews. Clients and candidates love it, candidates answer questions in their own time and the hiring team can pick who to meet in person and save the rest a trip across town.  Skype, Google Hangouts, and Zoom also enable your interview team to "meet" a candidate quickly and easily. HireVue takes video interviews to the next level by adding an artificial intelligence component. AI is used to analyze word choice, tone, and facial movement of the applicants. Afterwards an algorithm lets the hiring manager know which the top candidates are. It boasts Hilton, Tiffany & Co., HBO, Oracle, and Mercedes Benz as some of its clients. Be careful though, Amazon just scrapped their AI recruiting engine when they discovered it did not like women.

Virtual Reality VR is quickly gaining popularity in recruiting to showcase the employer brand, test candidate skills, and simulate work environment and experience. Marriott who excelled in social media recruiting has now shifted to even more innovative VR methods such as a Facebook game to let candidates experience what it is like to work in a Marriott kitchen. General Mills uses VR by inviting job candidates in to the Minneapolis headquarters on their headsets, to experience a day in the life of an employee.
Who said recruiting had to be boring? Go get creative.
If you'd like to learn more, call Peoplescape Search today to speak with one of our team.
 (323) 900-0511
email: [email protected]
https://peoplescapehr.com/wp-content/uploads/2018/11/ps-recruiting-tools.jpg
500
781
Caryl Porte Laborde
https://peoplescapehr.com/wp-content/uploads/2020/07/peoplescape_logo_2020-e1594693165758.png
Caryl Porte Laborde
2018-11-01 16:20:09
2018-11-01 16:20:09
Hacking Trends in Creative Recruiting