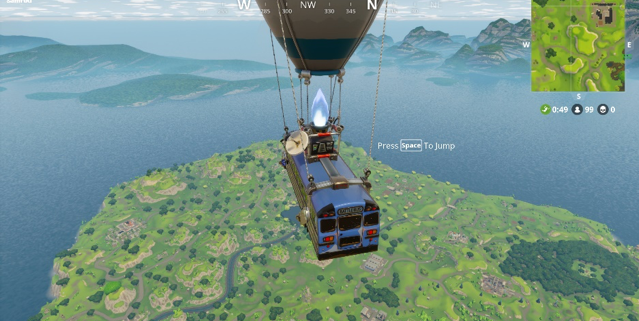 Earlier this year we wrote about the war for talent and the top ways to be agile in recruitment. Circling back to this topic, we're bringing you even more insight. We reached out to our network of industry experts and asked for their thoughts on how else to come out on top. To gain perspective around this topic, Peoplescape Consulting Group gathered research and opinion from influencers in the area to enhance understanding of the status quo on finding and landing hot tech talent.
Current talent acquisition state of affairs:
According to a 2018 Careerbuilder forecast, 44% of employers will be adding jobs in 2018. While 45% of employers currently have positions they can't fill due to lack of qualified talent.
Market research firm Forrester, predicts that companies struggling to attract unique talent will spend 20% above market on salary for new hires with in-demand skills such as data scientists, high-tech software developers, and infosec engineers.
Although the national unemployment rate is at a low of 4.1%, the technology sector has an even lower rate of 1%.
Rethinking the War for Talent
Employer Brand – Think like a marketer and "create your client's value proposition" is the advice from Boris Epstein, CEO of Binc, a talent firm based in Palo Alto that counts Airbnb, Dropbox, Paypal, Square, Tesla, and Xbox as some of their clients. Each recruiter at BINC, explains Boris, is "embedded into hiring teams of our clients", working as business partners and essentially being insiders to the needs and culture of the team. Working closely with the clients, enables our recruiters to create a story to attract the client's target tech candidates. Being subject matter experts on what their candidates are looking for allows the Binc recruiter to pivot back to our clients in helping build their employer brand. Employer branding grabs your ideal candidates interest, in a way that a more distanced recruiter might not do.
The Human Candidate Experience – A positive candidate experience is a necessity if you want to win the war on talent. Candidates look for the human connection in the job-seeking experience. It's not about getting the job; they most likely already have a job they're somewhat happy with, at another great company and have five other recruiters contacting them. What will sway them to consider the position you're offering is the high-touch relationship they get from you and your company. Kayvan Sotoodeh, VP of User Experience and Design at Tillster, the global leader in customer engagement programs, believes in providing candidates with a high touch service "young talent needs to be nurtured and made to feel appreciated. Many tech companies fail to take these factors seriously and instead just focus on compensation."
What is top tech talent looking for in the next company it joins?
Technology Sector: A 2016 global study by Randstad and Future Workplace showed that 45% of Gen Z and millennials want to work in the technology sector. This is higher than a desire for any other industry (education came in second place at 17%). Yet there remains a demand gap. Indeed found that 86% of recruiters have difficulty finding and hiring technical talent.
Stars Aligning on Shared Values: Recruiters must have insight into what rockstar candidates want in their next role and the key could very well lie in your company's mission and core values. Tina Robinson, CEO of WorkJoy, an innovative coaching solution that challenges leaders, teams, and individuals, believes that "candidates want the magical sweet spot at the intersection of skills/joy/values: the chance to use their skills and experience in an environment and role and with a team that energizes them – while working for leaders and an organization that is aligned with their values." 
Let me Innovate: Technology candidates want to work where their contribution and innovation make an impact. Their motivation depends on the challenge presented by the project and the passion they have for it. Career-growth and culture outstrip compensation and benefits as top drivers in winning the best candidates. "Although compensation plays a dominant role in staying competitive, top tech talent is looking for a place where it can learn, contribute, and make a difference while maintaining a sane work life balance", Kayvan Sotoodeh. Innovative companies have a culture of feedback. In these places, ideas and experiments are encouraged while blaming or lack of accountability is discouraged.
Mary Poffenroth, San Jose State University Instructor and Salzburg Global Fellow advises that "if you want your team to take creative risks and devise innovative solutions, you must address your fear problem head on. Fear is one of the primary human emotions, so every team has some degree of a fear problem, but no one wants to talk about it. The solution is to cultivate a culture where fear is collectively acknowledged and accepted, while at the same time having strategies in place that will help everyone short circuit their biological fear response in the moment. This will help build trust in leadership and decrease employee burnout, which will ultimately lead to strong talent retention."
Therefore, the winning strategy on the real life competitive tech workplace battle ground (just like in Fortnight) is a Team Effort. Landing and retaining technology talent in short supply is not going to be cheap, its not going to be without employer branding effort, alignment of values nor will it be without stamping out fear and blame to ignite a culture of partnership and engagement where innovation thrives.
Recruiters, hiring managers, and each part of the organization have a responsibility to foster an outstanding work environment, that showcases the company's core values and is clearly and visually reflected in its employer brand. Be transparent, provide feedback, let employees contribute both in-house and to the world and build a strong and connected relationship with each individual human encountered during the talent acquisition stage. Do this and the effort will inspire loyalty, commitment and an influx of high value talent with endless abundance!
https://peoplescapehr.com/wp-content/uploads/2018/05/Top-Tech-Talent.png
358
639
Caryl Porte Laborde
https://peoplescapehr.com/wp-content/uploads/2020/07/peoplescape_logo_2020-e1594693165758.png
Caryl Porte Laborde
2018-05-25 09:00:53
2018-05-24 14:55:03
What Can Fortnight Teach Us About Top Tech Talent