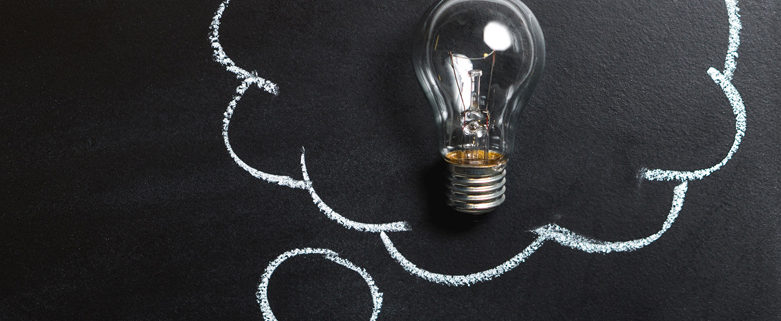 Every employee can benefit from an employee development program, yet it's easily forgotten or let slide in the pressure of everyday business. But as a business owner, you can't afford to cut employee development from your budget
Your role as a leader or influencer is to figure out what your company needs and what employees want and find a match. Take a deep look because providing those learning opportunities that speak to your audience will be the biggest predictor of money well spent.
"At their current stage in life, Millennials fundamentally think about their role as a stepping stone and a growth opportunity. But they also want to feel deeply committed to their role and to work for a manager who will invest in their development, which isn't entirely different from what other generations value." Harvard Business Review.
In fact when people can no longer grow in their jobs, "they mail it in — leading to huge gaps in productivity" says Whitney Johnson in Harvard Business Review.  According to Gallup, a lack of employee engagement "implies a stunning amount of wasted potential, given that business units in the top quartile of Gallup's global employee engagement database are 17% more productive and 21% more profitable than those in the bottom quartile" Gallup report.
So how do we tap into what our millennial employees (our 20-37 year olds) really want? What does a learning and development strategy look like as we head towards the 2020s? For training to have real value, your company must first have a clear strategy and execution plan in place. The major goals of learning and development strategies are:
Enhance operational efficiency
Foster employee engagement
Increase employee value
Support succession planning.
Often programs fall short of being both interesting and useful—qualities that should be mandatory. Interesting training enriches your life, energizes you and your career by expanding your value to the world and ideally makes you more loyal to the company. Useful training offers a practical skill critical to this stage of organizational development. The strategy you implement and the approach you take will directly impact how successful your organization is in reaching each of these goals.
For smaller companies, sending the HR Manager to an HR Conference hosted by #PIHRA would be a great strategy for off-site training. For larger sales-based organizations, creating a little friendly competition and offering the top five performers registration to #NationalSalesNetwork conferences across the U.S. might be a more productive strategy. Whatever the choice its critical to have this decision be part of the joint development discussion process between the employee and their manager.
Now, let's take a look at the top five tips for developing a powerful learning and development strategy in your organization.
Top tips for learning and development strategy development:
Define your game plan – What are your goals for the training? Are you looking to improve daily operational efficiency and need to focus on functional training, or is it to develop a pipeline of future leaders through management training and soft skills?
Know what the people want – Send out a brief two-minute engagement survey utilizing SurveyMonkey to determine what the employees want to see in training and development options. Where do they feel there are gaps in their knowledge and skills.
Identify a budget and utilize technology and self-directed training options when possible. E-learning, content accessibility through Shared Folders or Intranet options such as @ZohoConnect will make a huge impact on the ease-of-use for these types of training possibilities.
Allocate time for training. Many companies derail their training programs by training their teams in painfully boring marathon sessions. The most effective training is done in short bites. Check out Interactive Education Concepts who offer 100s of courses online and have delivered to over 3 million users with their microlearning delivery method. Don't forget in California if employees are required to attend a training program for work, they must be paid for that time.
Make it personal – Consider ways to make the training options personal. Maybe you can implement a "starter survey" before employees get started with self-directed training options, and steer them on a certain path. Many conferences have paths and tracks based on the attendee's interests, so adopting this strategy for your learning and development program will no doubt be a success story.
Develop a learning culture – Corporate growth and innovation come from engaged and interested employees. Encourage a learning culture or mindset by supporting personal learning outside of work hours. Whether it's support for an evening class or a corporate MasterClass subscription, encouraging people to learn new skills and explore new ideas benefits everyone.
Invest in your leaders – As noted above, considering sending your HR Manager, the Chief Technology Officer, and the VP of Sales to conferences that will boost their ability to lead the charge and stimulate innovation and relationship building, with this new learning and development initiative in the workplace. Send them out to get inspired, and bring back the knowledge, contacts, and enthusiasm to spread throughout your organization.
Your business values should drive the learning and development strategy for the organization. Think "big picture" as to what will be the most beneficial from a company standpoint for any approved training options. What will help the organization while still building up employees and showing them that the organization values their desire to grow and improve? This should be the over-arching question behind any new learning and development strategy, and it will have a direct correlation to the recruitment of rock stars, and the retention of your superstar employees down the line.
And don't forget, Peoplescape Consulting offers experienced HR professionals ready to help you create and implement a personalized strategy to reach your specific goals.
https://peoplescapehr.com/wp-content/uploads/2018/05/Learning-Strategy.jpg
500
781
Jennifer Burton
https://peoplescapehr.com/wp-content/uploads/2020/07/peoplescape_logo_2020-e1594693165758.png
Jennifer Burton
2018-05-03 13:35:42
2018-05-03 14:27:29
7 Learning & Development Strategies to Retain Rock Star Employees