Peoplescape Associates
The associates of Peoplescape are knowledgeable, responsive professionals.
We are a team of experts specializing in the recruitment of talent, human resources advisory, assessments and surveys.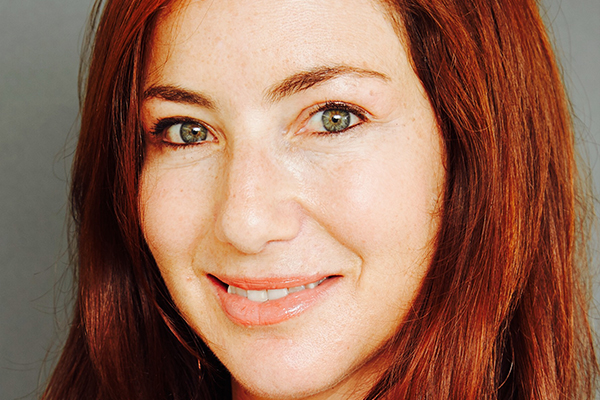 Belinda Morris
Belinda Morris is Peoplescape's founder and President. Belinda is a strategic human resources management consultant with a deep passion and respect for entrepreneurial environments. Belinda is versatile and pragmatic and, as a business partner to leaders, helps clients reach their goals, hire and retain the people they need and create alignment within their organizations.
Belinda loves a challenge and adapts quickly to changing circumstances. As a problem solver, Belinda has honed a unique toolkit to help solve leadership dilemmas, engage employees, and turn the day-to-day into business, leadership, and team success.
Throughout her career Belinda has enjoyed assisting top companies as a big firm consultant, an independent consultant and as an in-house HR executive. She understands what engages people in organizations and makes companies thrive, and she loves helping companies achieve their goals.
Belinda has a B.A. in Psychology and Sociology and a Post-Graduate qualification in Business Administration – Human Resources Management. She holds both the SPHR and SHRM-SCP certifications. She enjoys speaking and contributing to academic, industry groups, and publications. Belinda lives by Lucille Ball's motto "to rather regret the things I have done, than those I haven't" and strives to build Miguel Ruiz's "The Four Agreements" into her daily life.
Peoplescapehr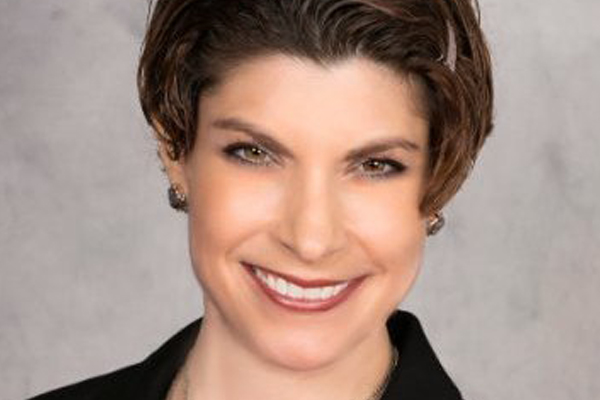 Candice Gottlieb-Clark
Candice is a conflict resolution expert, team dynamics facilitator and business relationships focused mediator and trainer. She provides a comprehensive range of services, all designed to elevate individuals and organizations to new heights of success. Candice works hand-in-hand with Leadership of public and private companies, not-for-profits, and governmental agencies coast-to-coast to help them achieve new milestones. With experience in industries including entertainment, education, medical, legal, real estate, construction, financial, retail, manufacturing, and professional services; Candice has found her true expertise is in handling the one thing that all industries share – people.
A former adjunct professor for San Diego State University and North Texas University, Candice holds a Master's Degree in Counseling from San Diego State University, and a Bachelor's Degree in Psychology from the University of California, Santa Barbara. Candice is also a Board Certified Executive Coach (#1510) and has been honored by the San Fernando Valley Business Journal as a "Top Human Resource Professional" for her work with Los Angeles area businesses.
Candice is the ultimate optimist and unfailingly finds the silver lining in every situation – even if it is merely to learn from a well-earned mistake. Candice is an avid writer who aspires to one day finishing her book and getting it published.
Peoplescapehr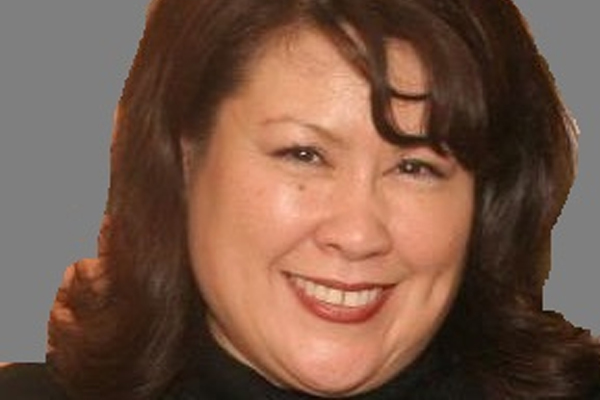 Corina Quitiquit - De La Rosa
Corina Quitiquit De La Rosa is a People and Culture pro. She is one of the most charming professionals around and a star when it comes to influencing organizational teams, employee training and development, retention, and employee relations. Corina is passionate about human interaction, whether it be through conducting job interviews, leading training or resolving day-to-day issues. Corina thrives on bringing out the best in talent, and enjoys mentoring as well as serving as a coach to leaders.
Corina, who has grown up in the hospitality industry, continues to share her experience across a variety of exciting projects and just last year traveled to a client in Africa to deliver a week of training and cultural enrichment. In her spare time, Corina hosts exchange students and volunteers. Corina is bilingual in English and Spanish, and is a lover of travel and adventure. She holds her PHR certification and is currently working on her SPHR certification. She is also a notary and certified tax professional. Corina lives by the personal motto of "If you believe, you can achieve!"
Peoplescapehr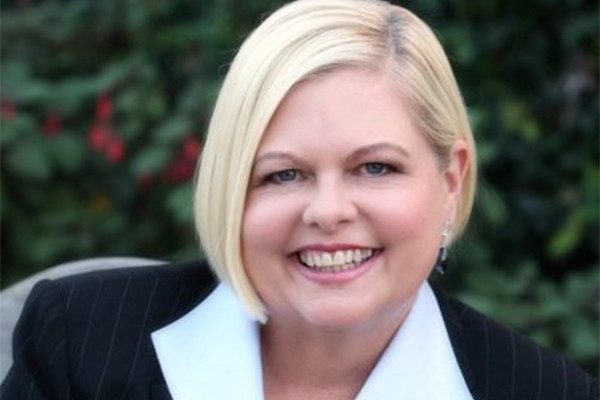 Donna Schilder
Donna Schilder is an executive coach, a true expert in her field and a shining example to coaching's contribution to solid leadership and development. She discovered executive coaching as a career through her desire to help executives, business owners, and entrepreneurs become inspiring, innovative, and energizing leaders.
She enjoys helping companies create a culture that makes it fun and fulfilling for employees to show up at work every day, and she is a Master Certified Coach (MCC), as well as a Board Certified Coach (BCC). Donna holds a Bachelor's degree in English from UCLA and a Graduate level teaching credential from Chapman College. As an executive coach, Donna's goal is to "help you move forward quickly and efficiently, while fostering deep learning." Donna herself is a lifelong learner, and world traveler. She has traveled to over 40 countries, including Greece, Cambodia, and Buhtan.
Peoplescapehr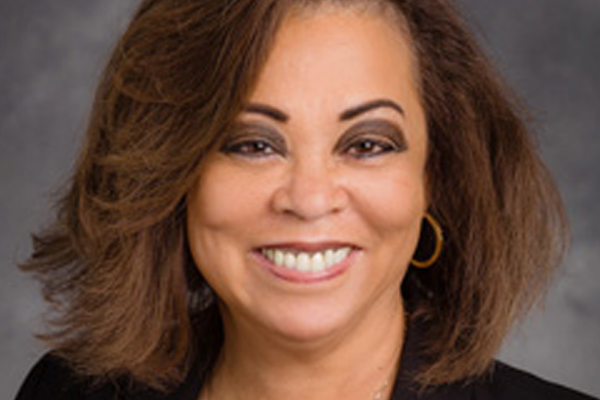 Gail C. Watts
Gail Watts is a Human Resources leader with 25 years experience in the Health Care industry. She has held leadership roles in Field Services, Corporate, Hospital Human Resources and assisted The California Endowment and The California Healthcare Foundation move from non-profit to for-profit status. Gail has provided leadership to recognized healthcare organizations such as Blue Cross of California, WellPoint Health Networks, Health Net, Inc, St. Vincent Medical Center Los Angeles and the California Wellness Foundation.
Gail earned her Bachelor's Degree in Human Resources, from the University of Kansas, as a member of Psi Chapter of Delta Sigma Theta Sorority. She has a Certificate in Organization Development and Leadership and Management Development from the McClelland Institute in Boston, Massachusetts.
Gail is passionate about promoting healthcare equity through advocacy and volunteers as a Sacristan and Eucharistic Minister for her St. Mel Catholic Community and fundraising for retiring nuns.
Peoplescapehr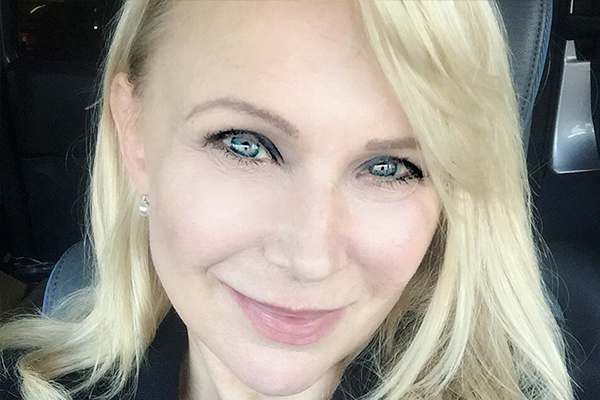 Glennis Siverson
Glennis Siverson provides creativity, reliability, and expertise in human resources awesomeness. Glennis has headed up roles such as Head of Human resources and Talent Acquisition Director in creative industries, established internet lifestyle sites and startups. Glennis is highly emotionally intelligent, with a warm and friendly approach that instantly puts people at ease.
She has a depth of knowledge and solid experience in HR Analytics, HR Information Systems and is Peoplescape's resident survey expert. Glennis is a top-notch recruiter, having hired 175 people in a matter of six months, and partnering with corporate giants such as Facebook, NetZero, and Paramount Pictures to name a few. Glennis holds a Bachelor's degree in Music Education, as well as several human resources certificates, including her SPHR. Glennis loves to travel, dabble in the arts, science and technology, and is proud to be a nerd!
Peoplescapehr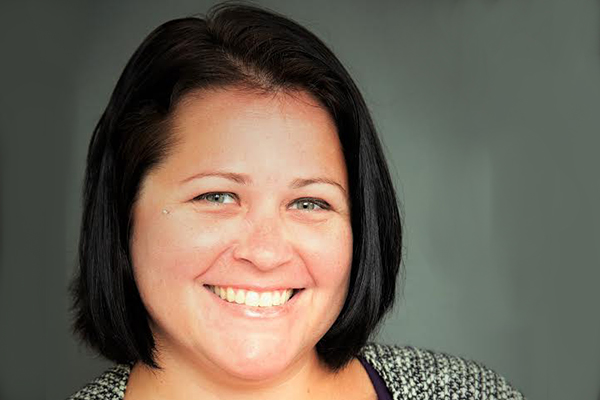 Jenn Burton Arroyo
Jenn Burton Arroyo is a human resources generalist and blogger and has served as a key consultant, researcher, and contributor to Peoplescape since 2013. Jenn has worked in a variety of industries from education and nonprofits to manufacturing and industrial automation and most recently, as the HR leader for a start-up company based out of San Francisco with employees spanning the US. Jenn brings a decade of recruiting and people operations expertise to our team, along with a unique and edgy millennial perspective to our Peoplescape Blog.
She lives by the motto, "If it doesn't challenge you, it won't change you," and runs towards a challenge rather than backing down from a seemingly insurmountable task. Jenn holds both an M.A. degree and HR Management certificate from Cal State University, Fullerton, and is certified with the coveted PHR certification from the Human Resources Certification Institute of America.
Peoplescapehr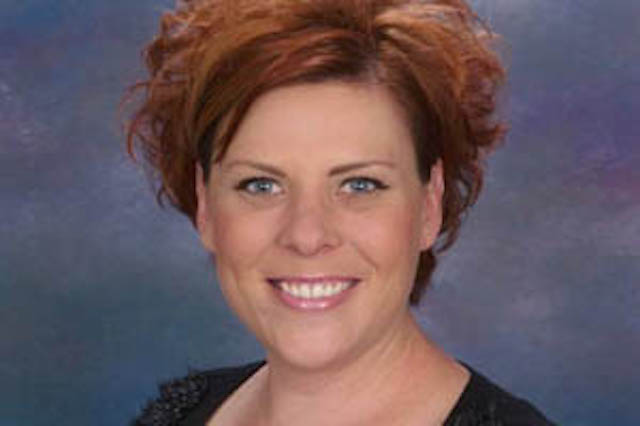 Jennifer Farrelly
Jennifer Farrelly is a vibrant, Human Resource leader with an infectious energy, curiosity and judicious, practical understanding of business operations and over 20 years of hands-on experience in all facets of HR. She thrives in cultures that demand performance excellent and personal accountability. Jennifer brings to the table keen insight, skilled employment law interpretation, and the proven ability to make sound, critical decisions based on factual, immediate realities.
Jennifer's heavy experience in conducting formal workplace investigations and her exceptional ability in detecting deception make her one of the country's leading certified workplace investigators. She continues to receive industry acclamation for her contributions in employee relations, leadership, executive development, and workplace communication.
Peoplescapehr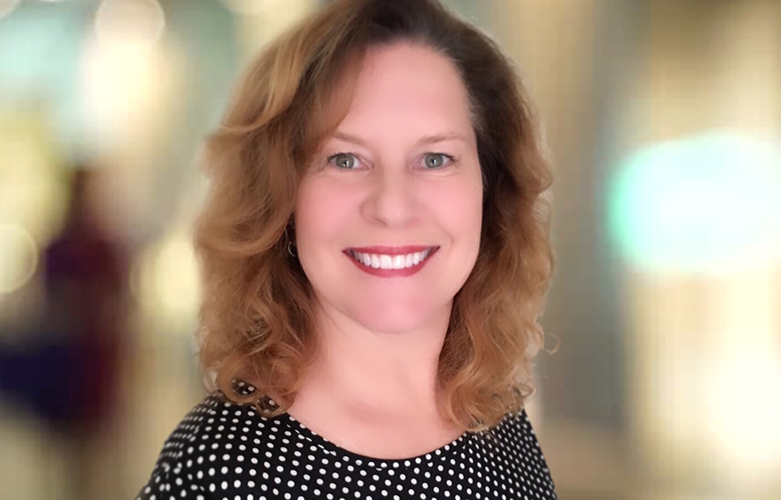 Melanie Crosby
Melanie is a seasoned Human Resources professional with 20 years of experience in a wide variety of companies, from small start-ups to multi-office and international businesses. Melanie has always worked in the creative space - Advertising, Design, Music, Production, and Entertainment and can speak HR to people in a language they can understand.
Melanie's extensive knowledge includes areas from performance reviews, volume onboarding, retirement, and compliance, to record keeping, payroll, benefits, complicated California leaves and workers compensation, multi-state and expat employees, visas, and more.
In addition to her HR Certificate from LMU, Melanie has a BA in Marketing and Communications, and an MA in Counseling Psychology. Melanie always enjoys a good gif, a good food blog, and a good motivational snippet: "The best angle from which to approach any problem is the try-angle." - anonymous
Peoplescapehr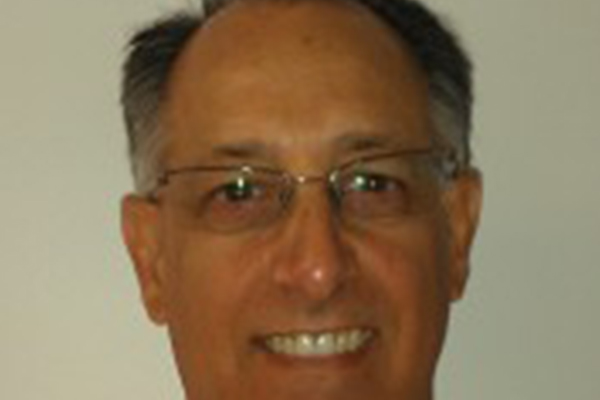 Michael Fanelli
Michael Fanelli is an expert in Compensation and Technology, with a wealth of implementation experience. He transitioned to HR from Accounting and Finance to develop "Pay for Performance" for Senior Managers using financial metrics in quarterly incentives. Michael enjoys the challenge of helping clients through difficult HR issues with analytics to achieve cleaner data and sustainable policies and procedures.
Michael has an MBA from Pepperdine University, as well as a BBA from Texas Christian University. His expertise has touched industries from Banking and Global Delivery to Shopping Centers and Healthcare. He lives in Pasadena, California with his wife and two teenage children, is an avid sports fan, and volunteers as the Treasurer for a not-for-profit organization. Michael is an advanced certified soccer coach and "strives to maintain a sense of humor in the face of crushing deadlines," with which anyone familiar with compensation can easily identify!
Peoplescapehr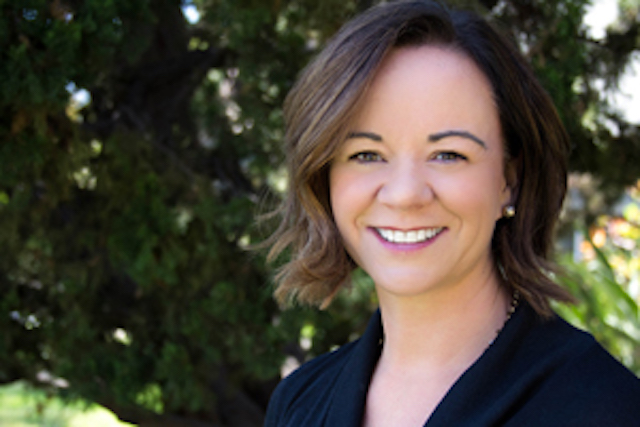 Michaela Humby
Michaela is a Compensation, benefits, HR professional with over 15 years of experience boosting corporate performance for FTSE 250 & Fortune 1000 companies including Google, Citigroup, Air Products & Chemicals Inc., and QinetiQ. She has extensive experience leading HR initiatives including policy design, compensation, performance management, recruiting, compliance reporting, HRIS implementations, training and development, and benefits administration. Her recent position with Google gives her a unique insight into SEO from the world's search engine market leader.
Originally from the UK, her delightful accent and calm organized approach ensures projects are handled smoothly and efficiently. Michaela has a B.A. in Business Studies and an MBA from Henley Management College, Oxford. She is a Chartered Member of the Institute of Personnel and Development (MCIPD) and is currently working on her PHRca certification.
Peoplescapehr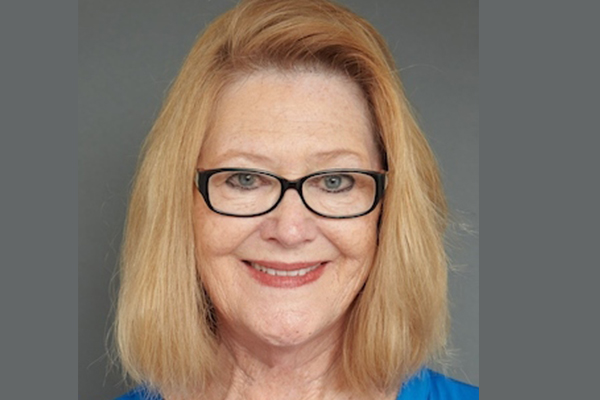 Shari Randall
Shari Randall is a lifetime business person and integral member of the Peoplescape team - tirelessly delighting the team and clients with creative solutions to average situations. She enjoys working with leaders to develop their talent and align the people side of business with the products and services offered by our clients. Her specialties include executive search, employee relations and compliance, communication and business start-ups. Shari's career began in legal administration, where she quickly increased her human resources knowledge to better serve her clients within law firms, real estate agencies, and entrepreneurial ventures.
Shari holds a B.A. from San Diego State University, is a certified Senior Professional of Human Resources and is also a paralegal. Shari is deeply involved with the non-profit "Bridge to Employment" program supporting clients who face extreme challenges re-entering the workforce. Shari says, "It is very rewarding to see the results when professional attire, career counseling and job search support make a difference."
Peoplescapehr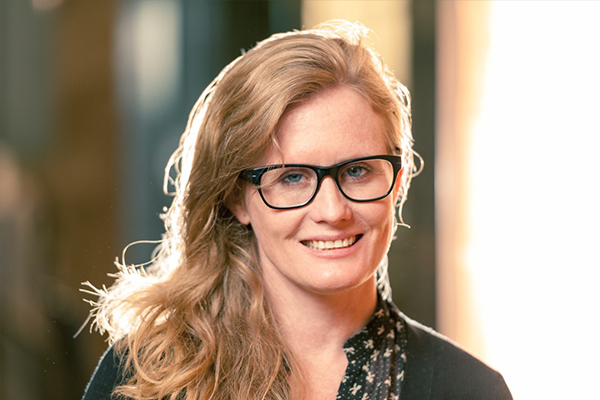 Sharon Salmon
Sharon Salmon is a dynamic human resources leader working out of Northern California. She has a B.S. in Organizational Behavior and Leadership from the University of San Francisco, over twelve years of experience in business administration management, human resources and employee engagement.
Sharon strategically leads the structural buildouts of human resources, finance and operational functions of organizations. She ensures that day-to-day office activities run smoothly, and promotes a unique, fun, and collaborative office culture, but also ensures that her clients are legally compliant, strong in talent management, and have a steady foundation in organizational development for future success. Sharon is an expert in engaging employees and utilizing their specific skill set, background, and expertise to create an exceptional company culture. Sharon is passionate about traveling, and contends that she has "never met a stranger". She is an explorer at heart, loves learning about new cultures and meeting new people along the way!
Peoplescapehr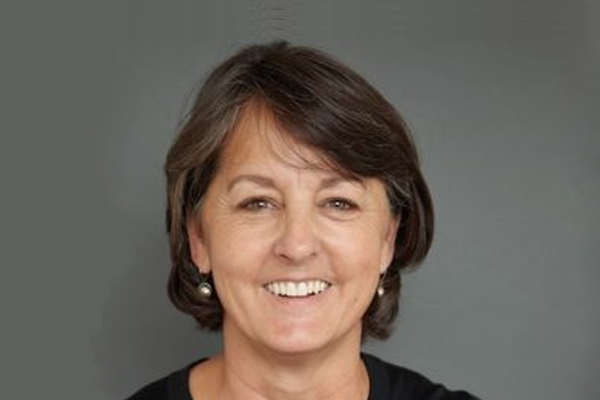 Tamara Jahelka
Tamara Jahelka (Ito) is a senior consulting manager at Peoplescape, and brings a wealth of hands-on human resources experience to the team. Tamara is a strong business partner with a deep understanding of business efficiency and organizational design. She prides herself on being a true generalist, and enjoys helping small to mid-size companies make positive changes in their organization.
While working across industry lines from city government to manufacturing to start-ups and media companies, she has provided interim human resource leadership, guidance in the reorganization of existing companies and conducted compliance audits. Tamara completed her B.S. of Business and Management with an emphasis in Change Management and M.A. in Human Resources Management at the University of Redlands. Tamara adheres to a personal motto of "follow your bliss" coined by the American mythologist and writer Joseph Campbell, and was first attracted to the field because of the opportunity to help people and make a difference while having a stable career.
Peoplescapehr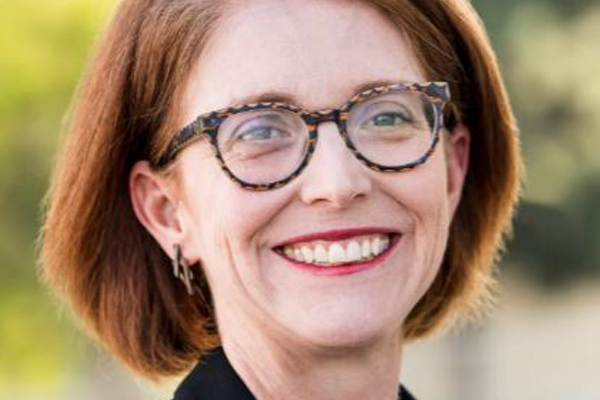 Tina Robinson
Tina Robinson is a workplace futurist and talent management strategist on a mission to transform how we think and feel about "work." Tina's imperative, as a business leader, consultant, coach, facilitator, trainer, and teacher, is to enable people to bring their "whole selves" to work.
Tina has specialized in strategic HR transformations, talent management initiatives, and HRIS implementations and is an executive coach. She has served as an internal and external consultant with firms such as Pricewaterhouse Coopers, Toyota, MedAssets (now part Vizient), Maxum Petroleum (now part of Pilot Thomas Logistics), SuccessFactors, and SAP.
Tina has coach training from CTI (Coaches Training Institute) and is SPHR (Senior Professional in HR) certified. She graduated Phi Beta Kappa from the University of Virginia and earned her MBA from the University of Michigan. Tina lectures at Loyola Marymount University and California State University-Long Beach and volunteers with local nonprofits – coaching college students figuring out "what next." She admits to reading Star Trek novels and is passionate about humans exploring space. She lives in Los Angeles with her husband and pet parrots.
Peoplescapehr