SEXUAL HARASSMENT TRAINING
"Effective training and development molds strategically ready leaders who drive performance, conquer business challenges and improve company valuation."
SEXUAL HARASSMENT TRAINING DEADLINES:
CALIFORNIA EMPLOYERS WITH FIVE OR MORE EMPLOYEES YOU NOW HAVE UNTIL JANUARY 1, 2021 TO TRAIN ALL YOUR EMPLOYEES, UNLESS ..
New hires or newly promoted?
You must provide training within six months of the assumption of either a supervisory or non-supervisory position.
Temporary or Seasonal workers?
Effective January 1, 2020 – you must provide training within 30 calendar days after the hire date or within 100 hours worked if the employee will work for less than six months unless they are employed by a temporary services employer (ie third party)
Our team of experts deliver sexual harassment prevention training (ab1825 and sb1343) that is:
FULLY COMPLIANT
UP-TO-DATE WITH STATE AND FEDERAL REQUIREMENTS
CUSTOMIZED TO YOUR COMPANY, CULTURE, AND INDUSTRY
IN A HIGHLY ENGAGING AND INTERACTIVE FORMAT
IN-PERSON, VIRTUALLY OR IN COMBINATION.
2019 SEXUAL HARASSMENT PREVENTION TRAINING FOR MANAGERS
2019 SEXUAL HARASSMENT PREVENTION TRAINING FOR ALL EMPLOYEES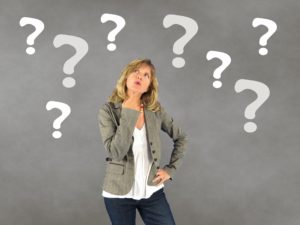 SEXUAL HARASSMENT, DIVERSITY AND SENSITIVITY TRAINING
It's never only black and white. Our interactive workshop brings tangible tools to empower your company to navigate the 21st Century workplace with awareness, understanding and skills to guide behavior and enhance culture.
Half day and full day sessions of highly-collaborative experiences, engaging people of all levels using storytelling, discussions and powerful awareness activities. ​ AB 1825 and SB 1343 compliant
Key Areas Covered:
UNDERSTANDING WHAT CONSTITUTES SEXUAL HARASSMENT
HOW TO NAVIGATE THE GREY AREAS AND UNCONSCIOUS BLINDSPOTS TO A THRIVING WORK ENVIRONMENT
THE BYSTANDER EFFECT
DEEP DIVE INTO TECHNIQUES AND BEHAVIORS THAT ULTIMATELY LEAD TO LONG-TERM CULTURAL SHIFTS
OTHER TRAINING
We work with you to create training and development solutions that build awareness, skills and inspire culture.
The following are some of the training programs we deliver and customize to your specific needs:
HIRING SMART- GETTING THE RIGHT PEOPLE ON-BOARD, ON TIME AND TO BUDGET
LEADERSHIP AND MANAGEMENT SKILLS
MANAGING UNDER-PERFORMANCE: HOW TO MANAGE AND COUNSEL PROBLEM PERFORMERS
COMMUNICATIONS AND MANAGING CONFLICT
UNCONSCIOUS BIAS TRAINING
HR SKILLS FOR HR MANAGERS IN A NEW HR DEPARTMENT OR AN HR DEPARTMENT OF ONE.
At Peoplescape we provide training in interactive, flexible formats with customizable content to address the people development and human resources needs of every business.
Our training solutions provide the knowledge and tools to hire the right people, engage and develop those you have and ensure that employment practices are compliant with legal requirements.