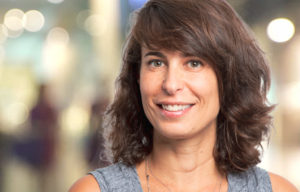 Karine is seasoned executive with 18 years+ of Talent Operations experience working across diverse industries in 36 countries. She is skilled in organizational design, recruitment, change management, leadership development, compliance and employee engagement.
Karine has a proven track record of scaling companies locally and internationally, creating effective infrastructures, reorganizing at different stages of a business, and empowering leaders to see the benefit of investing time in their teams. She is experienced at working with high level executives to engineers, and creatives to operational facilities. Karine not only connects well with people at all levels quickly, but she is business savvy so is able to think about things from a big picture taking all elements into consideration.  She has a relationship first approach and is able to quickly build trust with the people she works with so that she can then help build a framework that really shows that your people are valued.
Karine obtained a degree in Philosophy & French from Cal Poly, San Luis Obispo and attained her HR Certification from UCLA.   She lives in West Los Angeles with her two young daughters.  She's also a cancer survivor which gives her a passion for life and an ability to help people focus on the things that really matter.