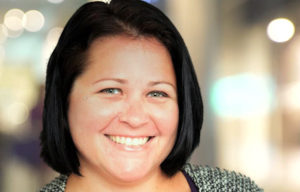 Jenn is a Human Resources generalist and blogger and has served as a key consultant, researcher, and contributor to Peoplescape since 2013.
Jenn has worked in a variety of industries from education and nonprofits to manufacturing and industrial automation and most recently, as the HR leader for a start-up company based out of San Francisco with employees spanning the US.
Jenn brings a decade of recruiting and people operations expertise to our team, along with a unique and edgy millennial perspective to our Peoplescape Blog.
Jenn holds both an Masters degree and HR Management certificate from Cal State University, Fullerton, and is certified with the PHR certification from the Human Resources Certification Institute of America.
Jenn writes and navigates Social Media like a local and runs towards a challenge rather than backing down from what are seemingly insurmountable tasks. She lives by the motto, "If it doesn't challenge you, it won't change you".