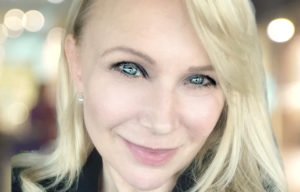 Glennis provides creativity, reliability, and expertise in human resources awesomeness.
She has headed up roles such as Head of HR and Talent Acquisition Director in creative industries, established internet lifestyle sites and startups.
Glennis is also a top-notch recruiter, having hired 175 people in six months, and has partnered with corporate giants such as Facebook, NetZero, and Paramount Pictures. She has solid knowledge and experience in HR Analytics, HR Information Systems and is Peoplescape's resident survey expert.
Glennis holds a Bachelor's degree in Music Education from South Dakota State University, as well as the coveted Senior PHR and several other human resources certificates.
Glennis is highly emotionally intelligent, with a warm and friendly approach that instantly puts people at ease.
Glennis loves to travel, is a wonderful photographer, dabbles in the arts, science and technology, and is "proud to be a nerd!"