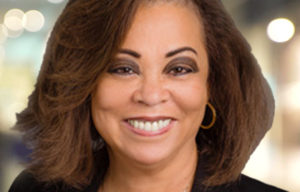 Gail is a Human Resources leader with 25 years experience in the Health Care industry. She has held leadership roles in Field Services, Corporate, Hospital Human Resources and assisted The California Endowment and The California Healthcare Foundation move from non-profit to for-profit status.
Gail has provided leadership to organizations such as Blue Cross of California, WellPoint Health Networks, Health Net, Inc, St. Vincent Medical Center Los Angeles and the California Wellness Foundation.
Gail earned her Bachelor's Degree in Human Resources, from the University of Kansas, as a member of Psi Chapter of Delta Sigma Theta Sorority. She has a Certificate in Organization Development and Leadership and Management Development from the McClelland Institute in Boston, Massachusetts.
is passionate about promoting healthcare equity through advocacy and volunteers as a Sacristan and Eucharistic Minister for her St. Mel Catholic Community and fundraising for retiring nuns.