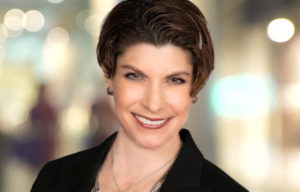 Candice is a conflict resolution expert, team dynamics facilitator and business relationships focused mediator and trainer. She elevates individuals and organizations to new heights of success.
Candice is the ultimate optimist and unfailingly finds the silver lining in every situation . With experience in industries including entertainment, education, medical, legal, real estate, construction, financial, retail, manufacturing, and professional services; Candice has found her true expertise is in handling the one thing that all industries share – people.
Candice holds a Master's Degree in Counseling from San Diego State University, and a Bachelor's Degree in Psychology from the University of California, Santa Barbara. Candice is a Board Certified Executive Coach (#1510) and was honored by the San Fernando Valley Business Journal as a "Top Human Resource Professional" for her work in Los Angeles.
Candice is an avid writer who aspires to one day finishing her book and getting it published.