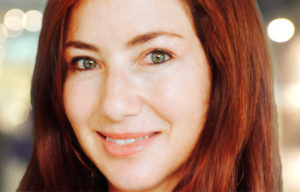 Belinda is Peoplescape's Founder and CEO. She is both a pragmatic and strategic  partner to client leaders, with a deep passion and respect for entrepreneurial environments.  She assists clients reach their goals, hire and retain the people they need and create alignment within their organizations.
As a creative problem solver and thought leader, Belinda loves a challenge and adapts quickly to change. She has honed a unique toolkit to help solve leadership dilemmas through the use of creative thinking that turns the day-to-day into success stories.
Belinda has a Bachelors degree in Psychology and Sociology and a Post-Graduate qualification in Business Administration – Human Resources Management. She holds both the SPHR and SHRM-SCP certifications. She enjoys speaking and contributing to academic institutions, industry groups, and organizational programs.
Belinda lives by Lucille Ball's motto "to rather regret the things I have done, than those I haven't" and consciously builds Miguel Ruiz's "The Four Agreements" into her daily life.